Low-Key Vision Correction with Contact Lenses
Ever get the feeling you want a break from your glasses? Not necessarily a permanent separation, just some time to enjoy clear sight without frames. If you're heading for an outdoor adventure in the rain or getting active while playing sports, it can be frustrating to have to constantly wipe your glasses or worry about breaking the frames.
Enter contact lenses.
Contacts are a popular alternative for vision correction, and they can be useful from both a practical and fashionable standpoint. Come in for a contact lens exam to see what contact lenses are right for you!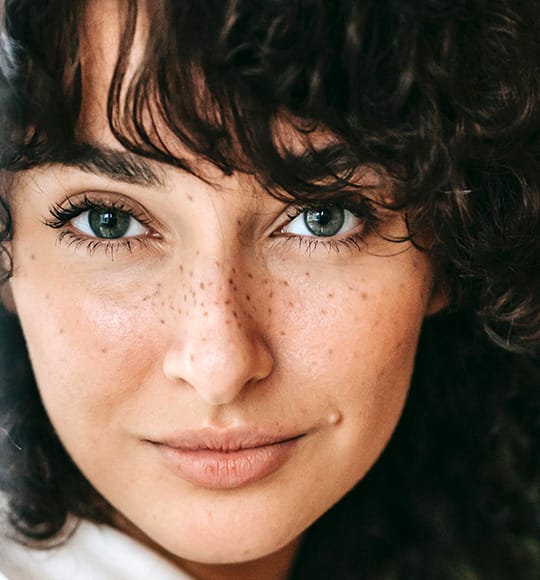 Finding the Fit for You
We aren't happy until you're completely satisfied. Our patient-centric approach to eye care means we take the time to find the contact lenses that suit your eye. Contacts should be easy and comfortable to wear!
After sending you out into the world with a pair of contacts to test, we'll want to see you again soon to make sure they work correctly. Make sure you follow all the care instructions we give you to keep your eyes healthy and comfortable!
How Contact Lens Exams Are Different
Your contact lens exam will include many of the same tests performed in your standard eye exam, but there are some extra steps.
One of the tools we use to find you the right contacts is corneal topography. Corneal topography maps out a 3D image of the cornea (the front of your eye). Seeing the curve of your eye in detail helps us choose contacts that will fit comfortably.
Measurements
Special measurements need to be taken during a contact lens exam to make sure we find the perfect pair for you. These include measurements of your:
Cornea: The curvature of the cornea and its overall health need to be evaluated to make sure contact lenses can work properly with your eyes.
Pupil: The size of your pupil is measured, often with technology as simple and reliable as a ruler.
Iris: We measure your iris in a similar way to the pupil. This measurement is particularly important if you want coloured contacts.
Tear film: Since contact lenses sit directly on your eye, we need to evaluate your tear film to make sure it can support contacts. Otherwise, your eyes may feel uncomfortably dry.
Your Contact Lens Prescription
Your contact lens prescription includes unique measurements, such as:
The brand of the contact lenses that best fit.
The curvature of the optical zone of the lenses (called the base curve, or BC).
The diameter of the lenses.
An expiration date for purchasing replacement lenses.
Types of Lenses
We offer different types of contact lenses for various eye conditions and vision correction needs.
Rigid Gas Permeable Lenses
Rigid gas permeable (RGP) contact lenses are made from a durable plastic that lets oxygen through to the eye.
They offer several benefits over soft lenses, like crisp, clear vision, good durability, and an easier care system, but they do take a bit more time to adjust to.
RGP lenses are available in daily and extended wear options.
Orthokeratology Lenses
Orthokeratology (ortho-k) lenses gently reshape the front of the eye. They're worn overnight, so you wake up with sharper vision. With ortho-k lenses, you may not need glasses during the day!
Orthokeratology lenses are a type of rigid gas permeable lenses, meaning they're made of harder plastic but still allow oxygen to pass through to your eye.