Work Hard, Play Hard, & Live Well With Specialty Glasses
We're Albertans; we're known for working hard and playing harder. Keep your eyes safe no matter what you get up to—during the workday, at practice, or on a weekend excursion.
Trinity Hills Eyecare offers specialty eyewear for safety during work and play of all kinds. Visit us to check out our selection, and see what glasses we recommend for you.
Safety Glasses
Did you know 700 workers get an eye injury on the job every day? Let's lower that statistic. 90% of eye injuries sustained at the workplace could be avoided with proper protective gear.
At Trinity Hills Eyecare, we have different safety frames and lenses to suit various needs. Whether you're looking to protect yourself from projectiles and debris, chemicals, or UV rays, we have your back (and your eyes!).
We're also part of Alberta's EyeSafe program, which helps us provide high-quality safety eyewear that meets industry standards.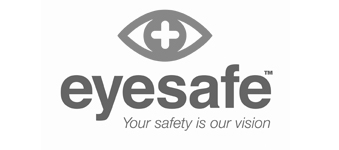 Sport Eyewear
Do you want to enhance your performance and protect your eyes while playing sports? Great news: we offer sports eyewear for the athlete on the go.
Goggles for skiers and snowboarders, shatter-resistant prescription glasses for baseball and socket players, and UV blocking sunglasses for outdoor adventurers—we've got it all. Don't let worries about your eye health slow you down. Feel protected as you head out to your next adventure.