Rejuvenate Your Beauty
We want you to look and feel your best. Feeling confident and reducing your stress over your appearance leaves you with the time to focus on what you really want—to live a fulfilling life. Our aesthetic services are here to restore your spirit and help you appreciate your natural beauty.
Get in touch with us to book a consultation and treatment appointment today.
TempSure Envi
The TempSure Envi is a handheld device that delivers radiofrequency waves into the deep-tissue layers of your skin. These radiofrequencies help stimulate collagen production, which naturally improves your skin's appearance. TempSure Envi leaves a lasting impact even after treatment, promoting long-term collagen production for lasting results.

Tempsure Envi can help:
Improve fine line reduction
Reduce forehead wrinkles
Skin tightening of the eyelid
Treat puffy eyes
Soften frown/smile lines
Smooth crow's feet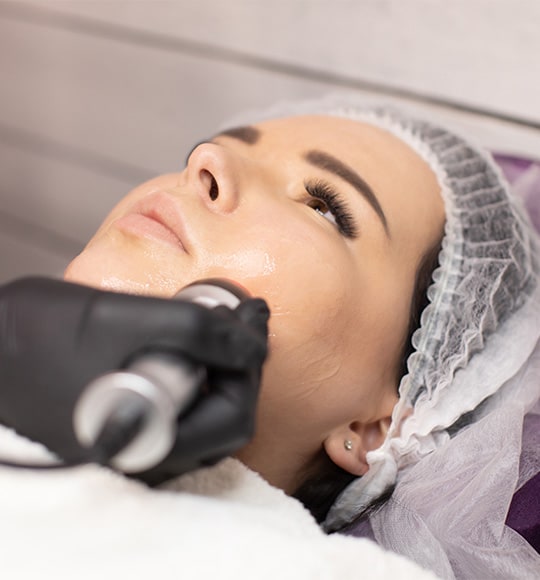 How Does Treatment Work?
Many patients have said TempSure Envi is similar to receiving a hot stone massage, with no injections, pain, or downtime needed to get you the rejuvenation you desire. The device uses a timer once your skin has reached the appropriate temperature to ensure a consistent application during every use.
Treatments usually take 30–60 minutes in total, depending on which parts of your face you would like to focus on. Usually, 3–5 treatments spaced 4 weeks apart works best to boost the collagen production process.
You can trust your skin will look and feel great, with TempSure Envi providing results lasting anywhere between 2-5 years.
Get the Look You Want
Here at Trinity Hills Eyecare we're dedicated to helping you gain confidence and look the way you want. For a more youthful appearance that reflects your vibrant spirit, we're here to help. Get in touch with us to book an appointment today.